Brendan's Classic Apple MacIntosh Computers
Go back to Brendan's Classic Computers page.
---
Apple Mac LC
The Apple Mac LC was a "lightweight" color Mac. It is a Motorola 68020-based machine with 8MB RAM. I inheirited this one from a friend of my sweetheart's mother. (Many thanks!)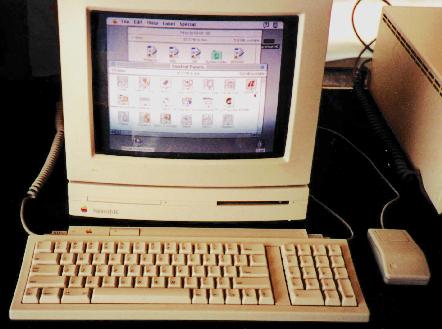 Much software was included this little machine, but I've not yet had time to catalogue all of it...
---
Go to my home page.
Go to the polylith.com home page.
---
brendan@polylith.com